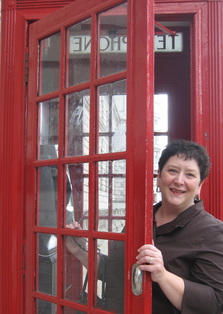 Welcome.

A professional writer for almost 30 years, I have penned everything from newspaper articles and blog content to restaurant menus, from novels to a press release for Clown College.

Basically, I can write anything.

My wide and varied experience includes such topics as book reviews, corporate communications, the arts, paint and coatings, real estate, the fire service, writing and literature, research, and publishing. An award-winning journalist, my work has appeared in several magazines, newspapers, and blogs, including the Chicago Tribune, Writer Unboxed, Women's Fiction Writers, and Fresh Fiction. I'm a proud member of the Chicago Writers' Association.

I also spent more than 10 years editing magazines, as well as with working with freelance clients, including the National Safety Council, Leyden Township, and several small start-ups.

After my second son was born, I took some time off to be a stay-at-home mother, during which I ended up writing three novels, a short story, and some flash fiction. If you're interested, click on the "Books" tab for more information.

When not writing or editing, you can find me on the sidelines of my youngest's football or lacrosse games, discussing the Celts with the oldest, or snuggling into a favorite reading chair with a good book.


---
---