The Bibliophiles: Contemporary Fiction with a Sprinkling of the Classics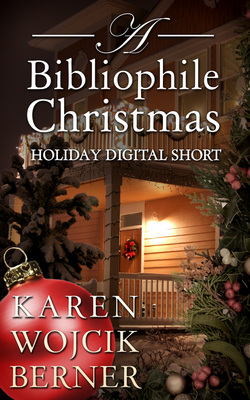 "It was such a treat to get to spend time with Sarah and the gang from the Bibliophiles series. Ms. Berner crafted a charming holiday tale with just the right amount of dramatic trimmings. I love her writing. It is creative and clear, and conjures magical scenes that are so much fun to read that I find myself re-reading them just for the enjoyment of it. Wonderful!"
—Leah Griffith, author of
Cosette's Tribe
and winner of the Laine Cunningham New Novel Award.
"At turns funny, frustrating (at least for the characters), and touching,
A Bibliophile Christmas
is a fun read that will be appreciated by fans of Berner's series or anyone looking to get into the holiday spirit."
—BigAl's Books &Pals
"Great book to put you in the Christmas spirit. I am now on a mission to read more of Berner's books."
—Amazon reviewer
Sarah Anderson and Annie Jacobs from
A Whisper to a Scream
star in this heartwarming tale of friendship and family.
Sarah's husband Tom is stuck in Boston after a nor'easter dumps a foot of snow on the day he is scheduled to leave for home. And Annie is working hard at picking up the pieces of her life after a painful divorce.
But, maybe with a little help from their friends, Christmas won't be a total wash after all.
Take a break from the hustle and bustle of the holidays, pour a beverage, and have
A Bibliophile Christmas
.
Purchase from your favorite online retailer.
Amazon
Barnes & Noble
iTunes
Smashwords
Kobo
---